Mark your calendars for our upcoming February Community Event – details TBA!
Net Inclusion San Antonio 2023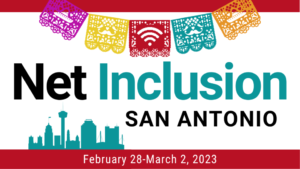 NDIA is hosting Net Net Inclusion 2023 in San Antonio, TX February 28 through March 2! Registration will open in September, with more spots than ever before for our growing digital inclusion community.
NDIA is hosting Net Inclusion in here Texas to support the local digital inclusion community and to help practitioners nationwide learn from their leadership and ecosystem.
The Net Inclusion conference has been a staple in the digital inclusion community since 2016, bringing hundreds of practitioners, advocates, academics, internet service providers, and policymakers together to share their knowledge and discuss local, state, and federal policies and policy innovations impacting digital equity; sources of financial and programmatic support of digital inclusion programs; and digital inclusion best practices from across the country.
Visit the NDIA website to learn more and stay connected to updates!
Thank you for helping us celebrate Digital Inclusion Week! For #DIW22, DIASA hosted a full week of virtual discussions and educational events highlighting leaders in our ecosystem and elevating the critical work happening across San Antonio. This year's theme, "Turning Our Moment into Movement," signaled our turning point and time of action for the digital inclusion movement.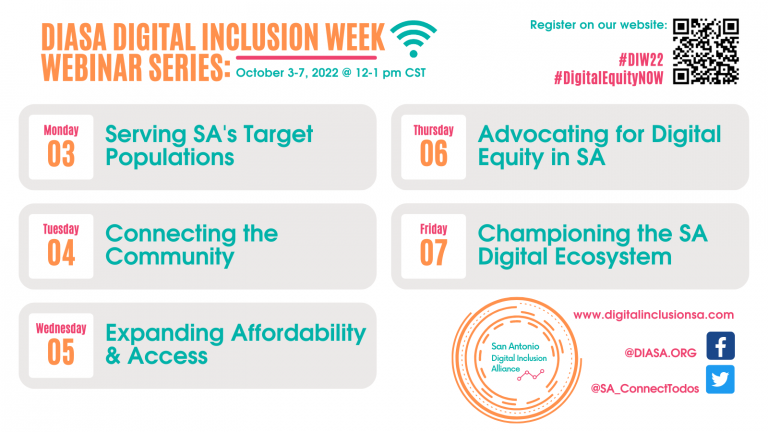 ©2023 San Antonio Digital Inclusion Alliance, San Antonio